Author: Sara Pascoe
Narrators: Fiona Hardingham
Length: 7 hours 40 minutes
Publisher: Sara Pascoe
Released: January 28, 2019
Genre: Young Adult, Historical Fantasy


After a life of hurt and disappointment, Raya, the spiky-haired, Doc Marten-wearing 14-year-old decides it's time to strike out on her own. She leaves the boring English village and what she's determined will be her last foster placement for the excitement of London. But it turns out she's a witch, with the annoying habit of time-traveling - by accident. And a sarcastic witch's cat Oscar tags along for the ride. Why would she fling herself into the midst of the Essex Witch Trials in 1645 England?

After being arrested by one of history's most notorious witch hunters, her social worker and witch mentor Bryony goes back to try to save them from the gallows. But returning to present day London remains out of reach when they find themselves in Istanbul in the year 1645. There, life is more amazing than she ever dreamed.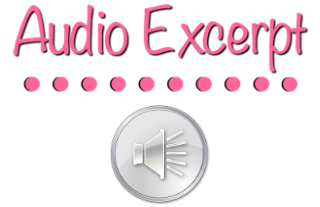 Sara Pascoe comes to writing after a career in psychology, where she had many wonderful experiences, from the chimp house to the halls of Congress, with neuroscience research in between. Originally from the United States, she moved to Great Britain in 2004. She lives in Bournemouth, on the southern coast of England where they run a B&B for English language students.

Fiona Hardingham is an award-winning audiobook narrator who has voiced over 175 audiobooks specializing in YA, Children & Contemporary Fiction titles. She is the recipient of several AudioFile magazine Earphones Awards and this year was nominated for an Audie in the 'Middle Grade' category. She is a professionally trained actress and recently played a role in the eagerly anticipated 'Pokemon Detective Pikachu' as well as a role in 'Godzilla: King of the Monsters' both out this coming spring.

Mar. 12th:
Lone Tree Reviews
/
The Book Junkie Reads . . .
Mar. 13th:
Dab of Darkness Book Reviews
Mar. 14th:
Jorie Loves A Story
Mar. 15th:
Jazzy Book Reviews
Mar. 16th:
Turning Another Page
Mar. 17th:
Wonderlandians Books
Mar. 18th:
Wall-to-Wall Books /
eBook Addicts
T's Stuff